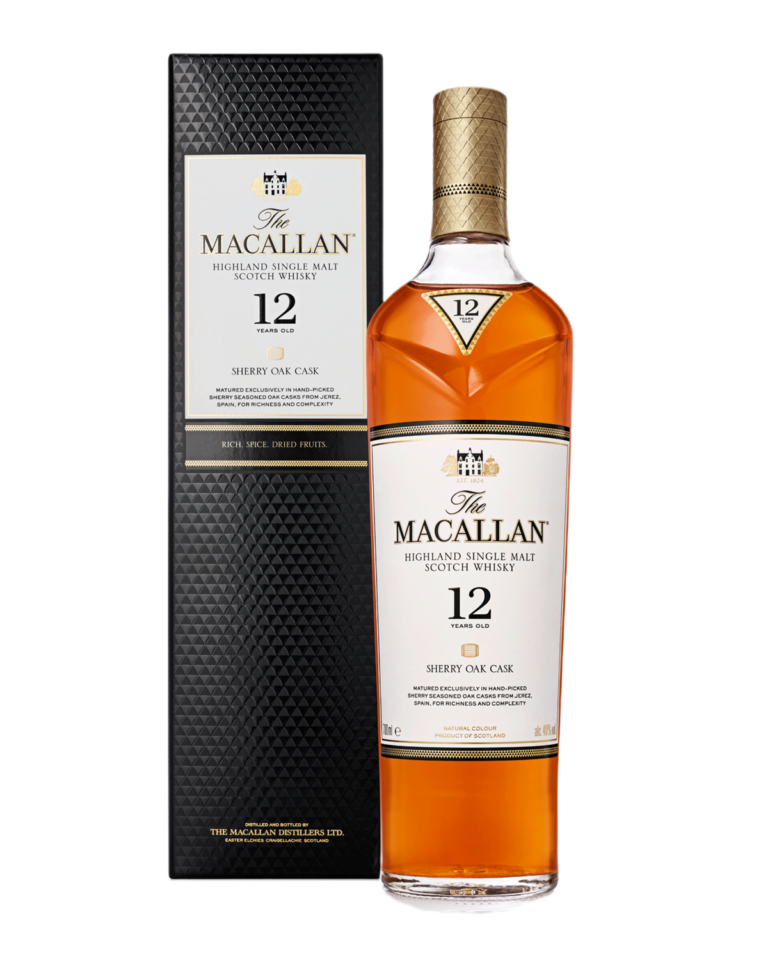 The Macallan Sherry Oak 12 Years Old forms part of our Sherry Oak range which features a series of single malt whiskies matured in exceptional sherry seasoned oak casks from Jerez for richness and complexity. A matured character, the 12 Years Old delivers rich wood spice and dried fruits and a natural rich gold colour.
COLOUR: Rich gold
NOSE: Complex with hints of vanilla.
PALATE: Smooth, medium balanced with fruit, oak and spice.
FINISH: Long with sweet dried fruits, oak and spice.
ABV: 40 – 43%
When matured exclusively in Oloroso sherry seasoned oak casks from Jerez, Spain, our rich, fruity and full bodied 'new make' spirit is transformed into a classic single malt. Once filled, the maturing spirit remains undisturbed in the same casks for 12 years and is brought together in this rich and complex whisky characterised by spice and dried fruit and a natural rich golden colour.